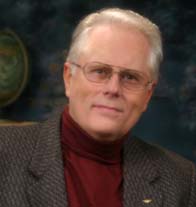 Hello kindred seekers! Congratulations on investing some of your valuable time perusing this informational carte du jour and all the facilitative delicacies it may contain for you.
If you are on Earth to frolic and thrive, rather than just scrimp and survive, pull up a chair and take a load off.
Celestial Fire is intended to assist persons wishing to be swept away in a powerful, potentially transformational experience of WHAT works, while also serving those desiring a new, all-inclusive structure that explains the WHY and HOW of interactive relationships and human functioning. If foundational concept is not your thing, as you absorb more from visuals and feeling-type input, go directly to the myriad of stories and excerpts available from the Table of Contents page. Begin with the introductory Power Prologue, then Chapter 11 for my first white-knuckle flying story and its lesson on INTUITION. There are other short stories excerpted from the TOC, but the FULL facilitative process awaits your arrival in my two-part lifeguide. As a recovering left-brainer, I've come to appreciate how intellectual, left-hemisphere preoccupation, although productive and fascinating for many of us, can sometimes be an obstacle to visceral, right-hemisphere sensing and the HEART-SHIFT experience that's the delivery system for lasting change. Releasing and replacing mood swings, self-sabotage, social masks, unworthiness, and other non-serving mental and emotional riffraff is more of a subconscious FEELING process. That said…
Are you open to consider even the possibility that your presence here, at this very instant, is a guided (not random) event? And, further, that an inner intention (subconscious or otherwise) has delivered you in response to that subliminal request? Picture for a moment, then let it go if be too fantasizing for you, that YOU and I, standing beyond the limitation of space and time, agreed to cross earthly paths, remind one another of our unique life-blueprint, and with the help of this mutual mirroring, wake up to another serving of preexisting power and potential. Should you choose to remain with me for a penetrating moment of fluid introduction, perhaps this more synchronistic perspective will ring true in both mind and heart.
Lack, limitation, feelings of unworthiness, and all appearances of dis-ease, are distorted illusions being interpreted (accepted) as fact, but not the higher truth. The more expansive, multi-sensory reality knows you to be magnificent! --never broken, or in need of fixing. Heaven on Earth exists now. Acceptance-by-degree is our progressive claim ticket to unlimited love, inclusive harmony, and joyous abundance. And no change to others or the outer environment is required for this inner shift of perception and empowering improvement in the meaning, purpose, and quality of YOUR life.
Please do not miss my special tribute to Angel Artist and Children's Book Author, LEO POLITI - linked from "Appendix" on Table of Contents page. Leo Politi, my Father-in-LOVE (former Father-in-Law who graduated from Earth School in 1996), continues to offer a life-changing message.
—SoulMan
From the Publisher: Blending an open-ended (non-dogmatic) scientific and spiritual perspective, Larry James Stevens, a quantum heart-shift facilitator and Spiritual Coach, dedicates his life to the purpose of helping others discover their exalted magnificence. To this end, his human potential research utilizes the new multi-sensory science of Holographic Psychology®, and its cornerstone, LOCATION of COMPREHENSION, allowing for a larger understanding of our Spiritual DNA and unique motivations or callings. Contact soulmanlarry@msn.com or leave message at: 1-888-619-9559